Hyundai Group To Reveal Genesis GV70 EV, Ioniq 6 Sedan in 2022
The GV70 EV will possibly follow the steps of Electrified G80.
Hyundai will keep rolling out new models in 2022, the company confirmed in an investor presentation. The brand plans to introduce some new EVs and update the current vehicles. As far as new EVs are concerned, the Genesis GV70 compact crossover will get an electric version, while the Ioniq family will grow with the addition of the Ioniq 6 sedan. On the other hand, the companies will update Hyundai Sonata, Palisade and the Genesis G90 full-size luxury sedan.
The GV70 EV will possibly follow the steps of Electrified G80, meaning it will also be a battery-powered car with almost the same looks as the gas-powered sedan. While Genesis didn't mention the name, it will reportedly be called the Electrified GV70.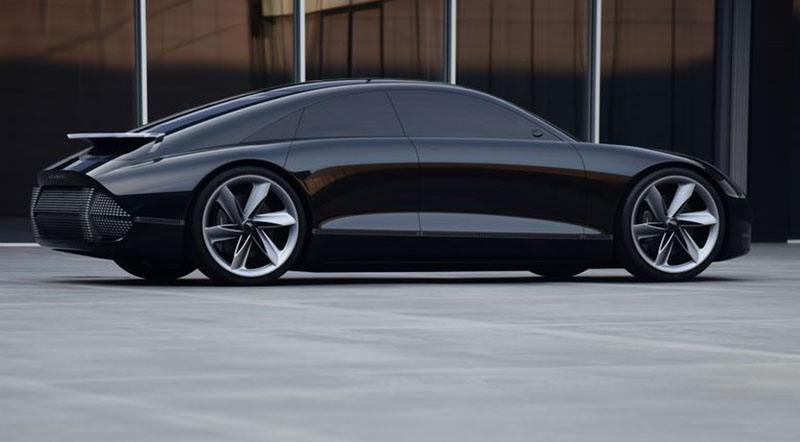 The Ioniq 6 sedan will likely be based on the Hyundai Prophecy concept car, revealed in 2020. Being a sedan, it will be bigger and costlier than the Ioniq 5 hatchback.
Hyundai also plans to update many of its models, including the 2022 Genesis G90, which will feature the identical "two lines" design theme we find on other models in the Genesis lineup. In 2022, Hyundai will likely update the Sonata mid-size sedan and the Palisade three-row SUV.
Hyundai and Genesis will reveal more information about the new models and upgrades soon.
Source and Images: CarandDriver