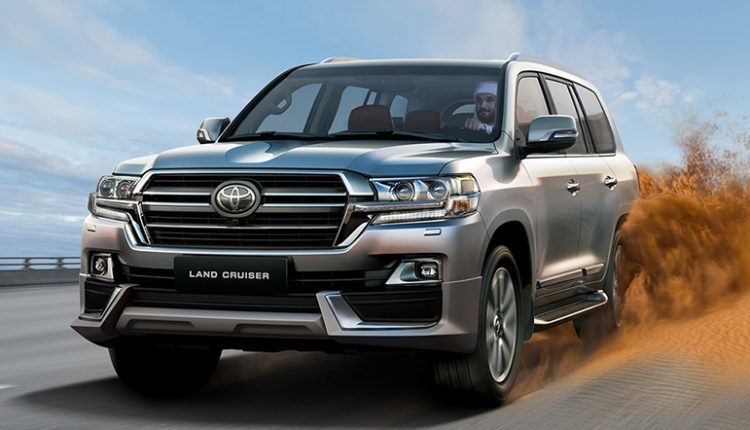 Al-Futtaim Toyota Introduces Toyota Choices for Car Buyers
The Personal Contract Purchase (PCP) allows customers a low Equated Monthly Installment.
To make buying a hassle-free experience, Al-Futtaim Toyota has introduced Toyota Choices program, which gives buyers a chance to own a brand new or pre-owned Toyota vehicle quickly and cheaply. The Personal Contract Purchase (PCP) allows customers a low Equated Monthly Installment (EMI), providing them with a peace of mind to finance their new Toyota. So, how does it work?
While you are at the dealership to make a purchase, they ask you to choose either 24months/40,000kms plan or 36months/60,000kms package. Your car's Guaranteed Future Value (GFV) is established according to the plan you choose. It not only retains the value of your vehicle at the end of the contract but also saves you from steep market variations. The question is, what happens at the end of the agreement?
Toyota Choices gives you an option to either keep your vehicle by making the final payment, trade-in for a newer model by using your current car as a deposit or return your vehicle on the GFV without stressing out on selling it yourself.
"Toyota has always been about providing the best and most customer-friendly options to our buyers to ultimately increase customer happiness. Choices reduce the financial burden and obligation that comes with purchasing a new or a pre-owned vehicle. Add to this the exemplary build quality, robust residual values, and reliability of our vehicles, and it's potentially one of the most cost-effective ways of owning a new Toyota. We are delighted to offer our customers yet another segment-leading solution that takes the sting out of car buying in the UAE as customers can be sure of the quality they will receive from a Toyota vehicle," stated Saud Abbasi, Managing Director, Al-Futtaim Toyota.
If you are unclear on anything, do not hesitate to contact us.