2018 Opel Corsa GSi Is A Ten-Second Hatchback
Underneath the hood lies a small 1.4-liter 4-cylinder turbo engine.
Little known German automaker Opel earlier refreshed its Insignia models with the GSi performance variant. Now the company has revealed their Corsa hatchback will receive the same augmentation. The performance variant will be called 2018 Opel Corsa GSi.
When Corsa and GSi come together, they make a brilliant mixture of power and performance. Underneath the hood lies a small 1.4-liter 4-cylinder turbo engine that produces an exceptional 148 hp and 162 lb-ft of torque. Although these figures are strong, they are nothing compared to the Corsa OPC's 207 hp and 180 lb-ft of torque upgradeable to 206 lb-ft. Opel states the Corsa GSi will be a ten-second car with 0-60 mph acceleration in 8.9 seconds going onto a top speed of 128 mph.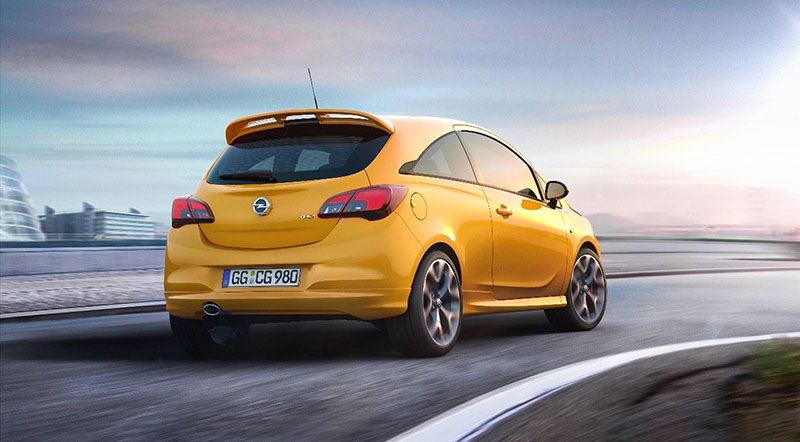 The car gets advanced suspension including Koni dampers that reduce ground clearance by 0.4 inches and 17-inch rims upgradeable to 18-inch on request. Furthermore, there are massive air intakes, a stylized hood and a dominant spoiler that looks carbon-fiber but isn't. Inside the cabin are new Recaro bucket seats, a leather gear knob, and shiny aluminum pedal plates.
This Corsa upgrade is the last for the current generation after which a new generation will be released. Opel has confirmed that the upcoming generation will also have an electric variant. The 2018 Opel Corsa GSi will grace showrooms in Europe by the end of this year.